Operation Green Light is a collaboration between the NYSAC, NYSCEA, the NYS County Veteran Service Officers' Association, and the 62 counties of New York State. Its mission is to show support for our nation's veterans, raise awareness of the county role in providing support and resources to veterans, and advocate and advocate for legislation that will strengthen counties' ability to support veterans.
Join Operation Green Light!
Governments & Businesses
Operation Green Light encourages counties, towns, villages, private businesses, and organizations to light their buildings in green the week of Veterans Day.
We encourage you to announce your participation ahead of time via press release and through social media posts (see below for samples) and during Veterans Day week.
Use the hashtag #OperationGreenLight in your posts so others can easily find them.
Individuals
Individuals can participate by simply changing one light bulb in their house to a green bulb. This can be an exterior light that neighbors and passersby see, or an interior light that sparks a conversation with friends.
Operation Green Light
Social Media Graphics
Advocacy
The Operation Green Light Agenda
As part of Operation Green Light, NYSAC is advocating for legislation that will strengthen counties' ability to serve veterans and provide veterans with expanded access to the benefits they've earned.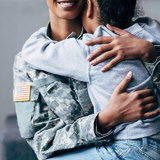 #1
Strengthen County VSO's
Increase state funding to county veterans' service agencies to a minimum of $50,000. This small increase will help counties hire a part-time veteran service officer to assist in processing benefit claims, link veterans to peer support services, and develop robust Dwyer programs. This would result in approximately $1,550,000 in additional state resources for county veterans' service agencies.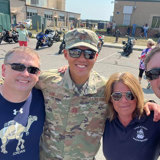 #2
Strengthen Joseph P. Dwyer Program
Increase the base aid for Joseph P. Dwyer grants to $185,000 per county. Right now, Dwyer funds are not allocated equally across the state. Increasing the grant to $185,000 per county would level that playing field. This would result in approximately $3,585,000 in additional state resources for the Dwyer program.
#3
Recognizing ALL Veterans
Expand the definition of "veteran" to recognize the service of Reserve or National Guard service members who have completed 20 years of service. Those individuals should be treated as veterans and receive access to the same services as those currently designated as a veteran under state law.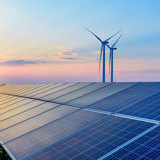 #4
Green Jobs for Vets
Create a veteran green energy jobs program to train and link veterans with sustainable, environmentally friendly jobs to meet the goals of the CLCPA. The NYS DOL, SUNY and DVS should partner to create the guidelines and program requirements for a new Veteran Green Energy Workforce Development program.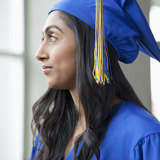 #5
Educational Opportunity
Expand the Veterans Tuition Awards Program (VTAP) to allow the transfer of unused benefits to a spouse, survivor, or child by enacting S.2119 (Bailey) / A.2154 (Dinowitz).